Chatur = four, Anga = Limbs/ Part of body, Danda = Staff. This posture is similar to push-ups. This posture is a part of the Surya Namaskar (Sun Salutation A & B).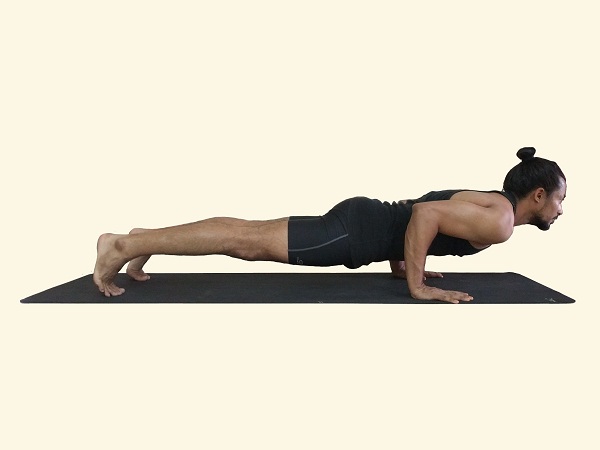 Steps:
Start with Santolasana (the High Plank Posture).
Exhale and slowly lower down your body keeping your body straight and elbow to the sides of the body.
Stop at the point where the elbow is at 90 degrees, stay in this position for about 30 seconds.
Beginners Tips:
Do the same posture with your knees on the floor.
Benefits:
Strengthens the arms and wrists
Tones the abdomen
Contraindications:
Carpal tunnel syndrome
Pregnancy
By continuing to use the site, you agree to the use of cookies. more information
The cookie settings on this website are set to "allow cookies" to give you the best browsing experience possible. If you continue to use this website without changing your cookie settings or you click "Accept" below then you are consenting to this.