These are some of the books which we have read and have in some way resonated with us at different stages of the Yoga journey.
Ashtanga Yoga – Practice and Philosophy – Gregor Maehle – This book is written in a very detailed way, with photos, anatomical diagrams and clear explanations. It is divided into two sections, first section includes all the details of the primary series of Ashtanga Vinyasa Yoga (alignment, anatomy, vinyasa). The second part consists of the brief explanations of the Yoga sutras of Patanjali in a relatively modern way. This was the first book we had about Ashtanga Vinyasa Yoga, before we had really any experience with the practice, it helped us understand a lot of concepts from the system and helped us to grow our practice both mentally and physically.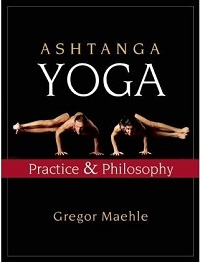 Mythology, Anatomy, and Practice (Ashtanga Yoga Intermediate Series) –Gregor Maehle – This book also consists of two parts, the first part is about the Ashtanga vinyasa intermediate (second) series (with detailed anatomy, alignment, vinyasa) similar to the first book, and the second part is about the mythology, stories and philosophies. They are mostly quite relevant stories and are told in an easily accessible way. Really useful for anyone wanting some more background around yoga, or those who are learning the second series and want to know about the postures.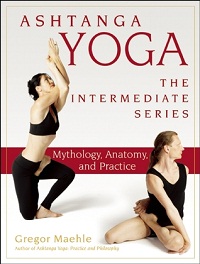 Asana Pranayama Mudra Bandha – Swami Satyanand Saraswati – This book is so widely used by so many teachers and students that we know that it had to be included on this list. It has drawings rather than photos, but has a good basis of the common techniques used in yoga, with clearly broken down instructions, and quite a lot of variations. This book consists of almost all of the practices mentioned in the Hatha Yoga Pradipika (an old Indian yogic text). Even now we refer back to this book to remember a pranayama technique or some specific information about a posture.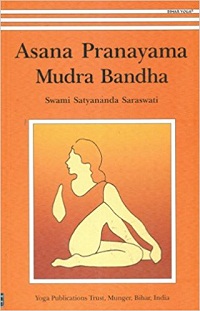 Ayurveda and the Mind – Dr David Frawley – We would probably recommend all of the books by Dr David Frawley as is understanding and beautiful explanations are just a please to read. He takes complicated topics and breaks them down so that they are incredibly clear and easy to understand. This books really helped us to understand the mind, its levels and how it functions, in a scientific way, as well as all of the yoga language around psychology and how it fits into the modern understanding. The approach of this book is very methodical and takes you right from the beginning, a good read and one to keep coming back to.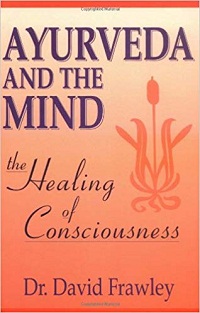 Yoga and Ayurveda – Dr David Frawley – This book discusses about the two sister sciences Yoga and Ayurveda and explains a lot of how they are related. It talks about how we can use both the concepts from yoga and ayurveda and develop a practice which works for us. Explanations of how to tailor a practice specifically to your needs. In this book he also discusses the difference in the purpose between the yogic diet and the ayurvedic diet which may bring clarity into different purposes of food.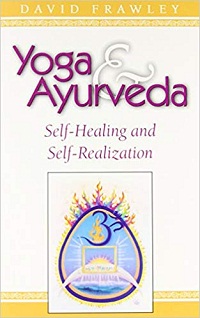 Healing Mantras – Thomas Ashley Farrands – This is a vast collection of the popular (and not so popular) mantras. The author describes the meaning, benefits, and philosophy behind the mantras. Some of the mantras are also accompanied by some interesting stories of mantras working on different people.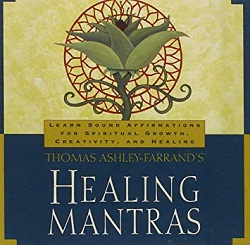 Yoga for children – Swati and Rajiv Chanchani – This is one of my favorite books, and is great whether you are reading for your self or for your children or students. This book has a range of simple postures that you can do with children accompanied by stories which you can tell to get children more involved. We sometimes use these stories with adult particularly in Yin classes to demonstrate the effect of distracting the mind. It is a simple book that has been well written, it would be really useful for anyone wanting to get children more interested in yoga.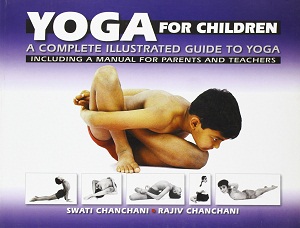 Few of the other recommended books are here.