Saral – easy. Also known as sphinx asana.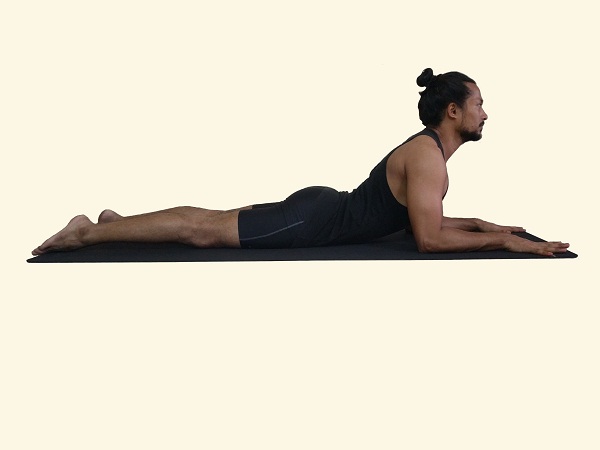 Steps:
Lie flat on the stomach, with your chin on the floor, legs straight, feet together and the toes pointing backwards
Bend the elbows and place the hands shoulder width apart beside the head, fingertips in line with the crown of the head. Keep the elbows tucked in to the sides of the body.
Inhale, and lift your head, chest and shoulders up, so that elbows are at ninety degrees. The forearm will still be resting on the ground. Keep the shoulders down and away from the ears, and the chest broad.
Hold the position for a comfortable amount of time breathing normally.
Exhale, lower the body down.
If doing as a dynamic posture then inhale come up and exhale lower down the body, repeat 10 times.
Benefits:
Strengthens the arms and the shoulders.
Reduces stiffness in the back.
Relieves mild backache